The Royal Łazienki Museum is a meeting place of creative people. Here, in dialogue with the past and classicism, we are implementing a programme of modern education addressed to all.
We combine the potential of a number of people and institutions. We, like King Stanislaw August, share the conviction that thanks to education and being in touch with beauty people become better while societies more rational.
Our creative work takes place in the most beautiful parts of Łazienki. You will discover with us the magic of historical gardens, get to know the Palace on the Isle with a royal collection of paintings, take a peek at the backstage of the Royal Theatre at the Old Orangery. In our work we take advantage of workshops methods drawn from various disciplines: animation of culture, theatre, the fine arts and art therapy. We play with the language, the 18th century or with the Enlightenment. Come to our workshops, become an educator or a volunteer.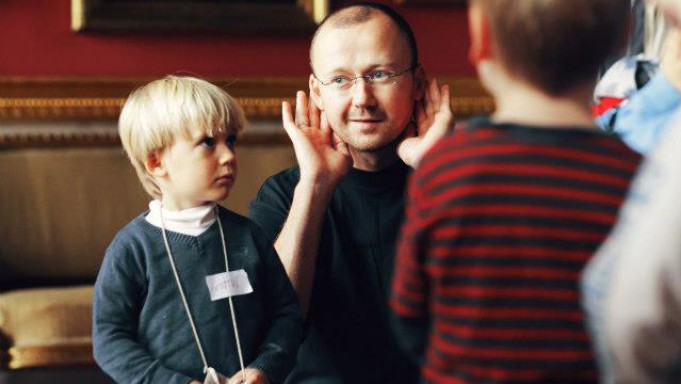 play video: Education in the Royal Łazienki Museum
Education in the Royal Łazienki Museum